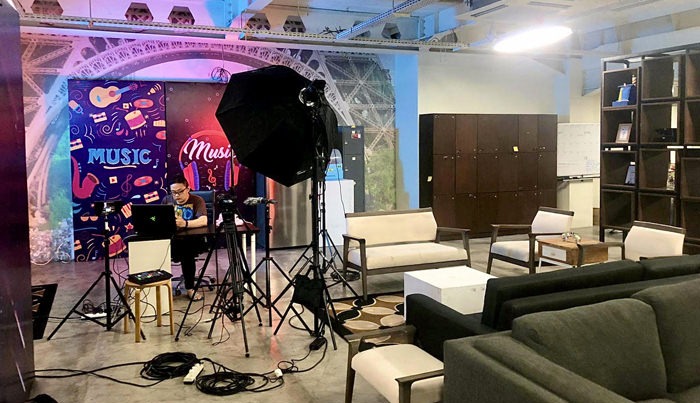 Work For Your
Incredible Success
Founded in 2013, we envision a future where Asia's creators, brands and audience are bridged seamlessly via a healthy collaborative ecosystem. We inspire, empower and enable content creators and talents across Asia. Levelling the ground for Asian content to strive and grow. In this journey, we became one of YouTube's largest partners in Asia with a Multi-Channel Network (MCN) that breaks 5 billion monthly views from 600 million subscribers; our goal is to continue to create value for our creators and also our brand partner, by bringing the best of Asia together under one WebTVAsia ecosystem.
Our team has more than 20 years' experience in all thing's media entertainment be it strategizing, deal making, producing, marketing, innovating or networking, we bring a wealth of knowhow to support the growth of digital entertainment in Asia.
While several awards in the fields of creative, marketing, music, film, production and outstanding business management have been accrued from being part of an award-winning media group, much of its recognition stems from the ambitious efforts to revolutionize the industry.
We understand the pulse of Asia, we work with established player in the market to develop a strong foundation in media entertainment industry long before expanding and entering into the digital scene. Today, we bring those track record and continue to work with our brand partners in reaching out to the new generation of Gen Z community and beyond.
We live in a new world where everything is interconnected where we aim to provide the ecosystem with optimizing answers to connect Asia together. Our secret for staying ahead is that we are always looking for & testing new ways to help our creators, our audience and our brand partners navigate in this new post-covid world.